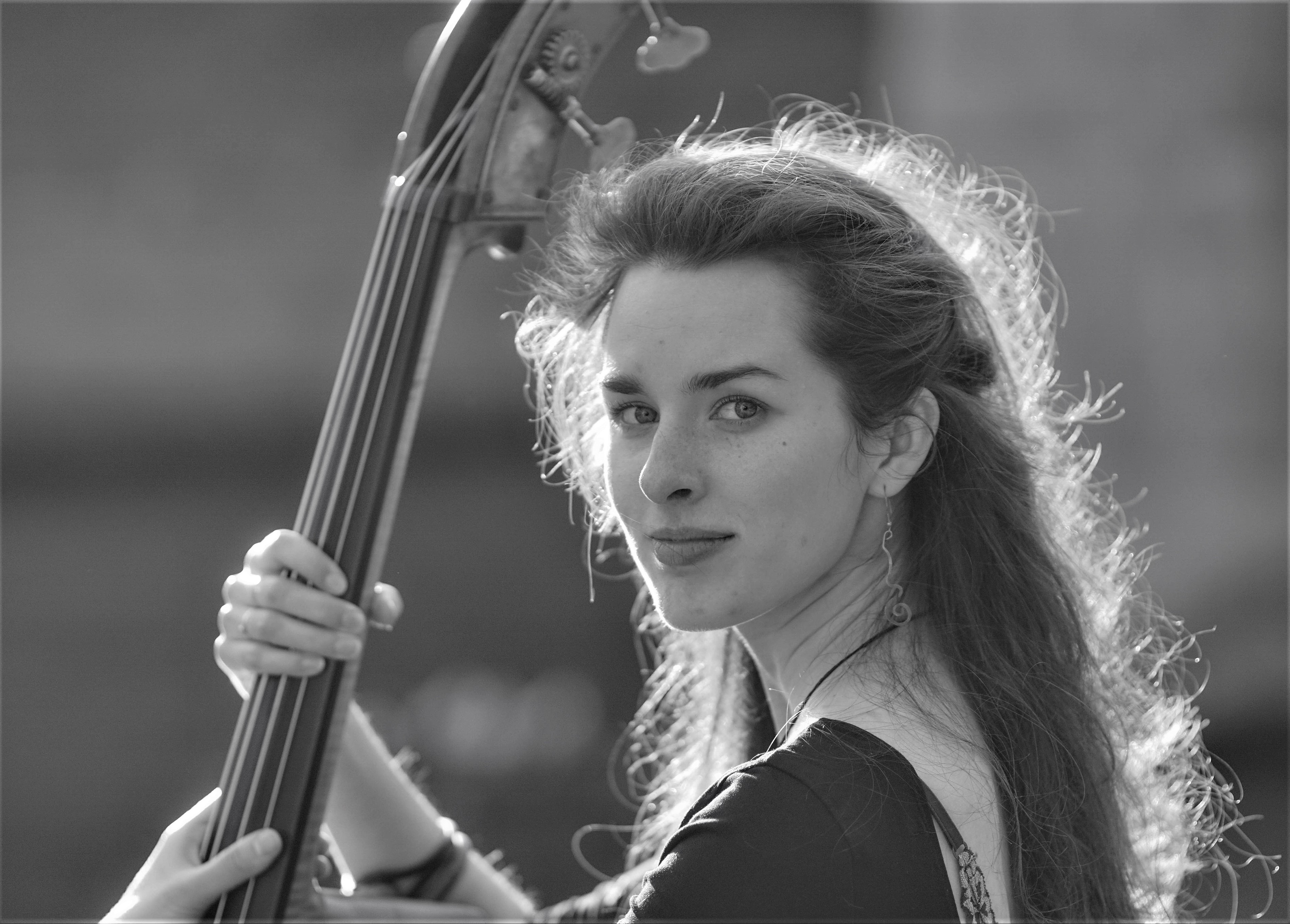 We have  collaborated with Romana since 2016.
In 2017, we made a duet QUICK DESIRES,
VOLATILE BELONGINGS which was presented in Czech Republic. In 2018 we created RIVER UNDER RIVER which was presented in Slovakia and in Switzerland. In 2017, Romana collaborated in the creation
of the international interdisciplinary piece SNENIE KAMEŇA.
Romana comes from classical chamber music background. That is what she loves. After studying flute since her childhood, she came to doublebass when she was thirteen.
Since 2016, she has been interested in body work and tempted by improvisation and instant composition. In her work, she consciously trains her listening to the body which she uses as an important source of inspiration, material and technique in her play.
Romana is based in Basel, Switzerland since 2013.