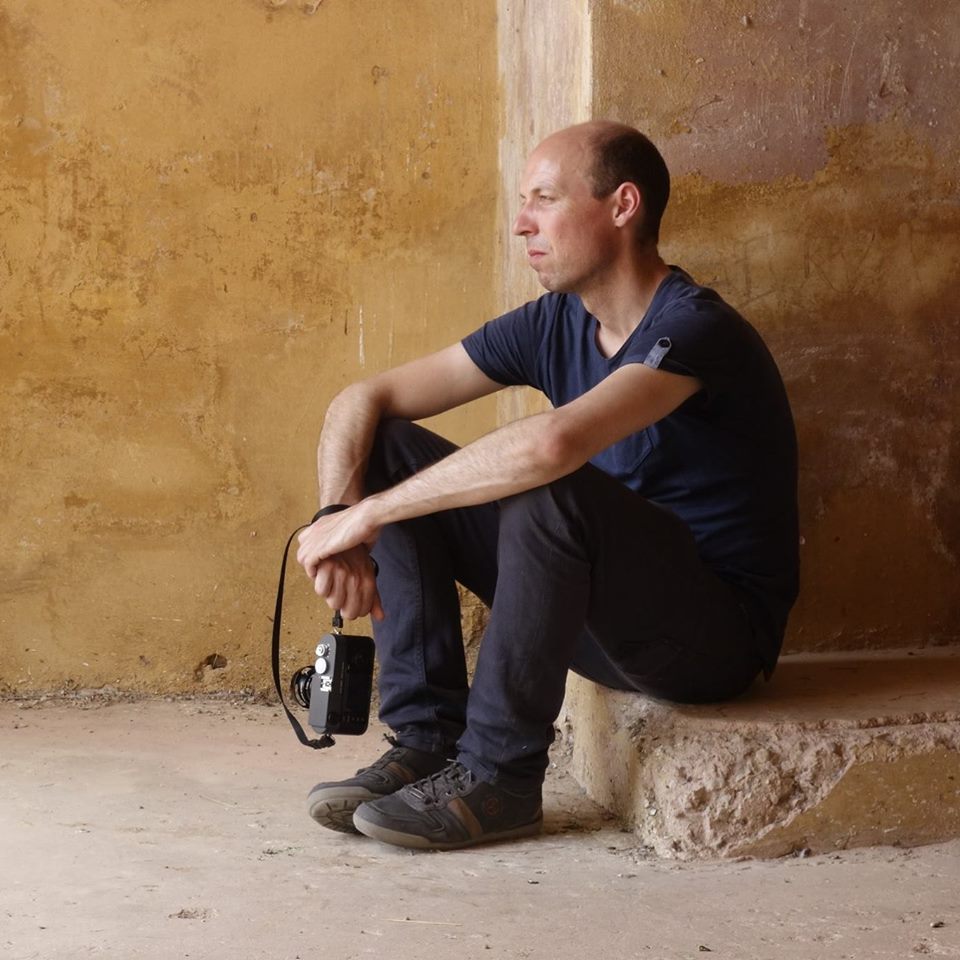 Eli comes from Rotterdam and since very recently he is based
in Birmingham. Till now he has been making photographs all over
the world. I think the best to get acquainted with his brilliant artistic work is to browse his webpage.
www.elidijkers.nl
I must share that Eli is a very skilfull researcher
and farmaceut besides his art, also father of a child.
We have collaborated with Eli since 2014. Our work has been based on his interest in capturing the body moving and my curiosity how my moving body appears on a "fixed" image of an ´other´ media.  In our research we always shared the actual topics that lead our common work. Some of the last themes we worked on are the edge of concrete-abstract of a dancing body photography, the tension between physical bodily movement and movement in a photography, softness, body-object. You can see some of the photos we made here: http://robertastepankova.com/continuous-collaborations/.
I appreciate Eli´s work for his dedication and hard work he is ready to propose. His easygoingness is so well alligned with his precise focus and humour he brings always adds a feel of life into the seriousness of our work.